Common Conditions We Treat
Podiatry is the prevention, assessment, diagnosis and treatment of common conditions of the feet, ankles and lower limbs. Treatments we provide range from general footcare such as nail cutting and the treatment of skin conditions and ingrowing toenails, to gait analysis, orthotics and shoe-inserts, as well as nail surgery.
At some point in our lives, many of us will experience some kind of foot pain. We treat a full range of foot conditions & injuries in our professional and friendly clinic.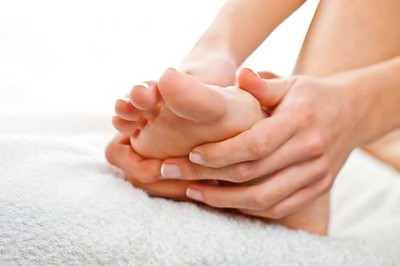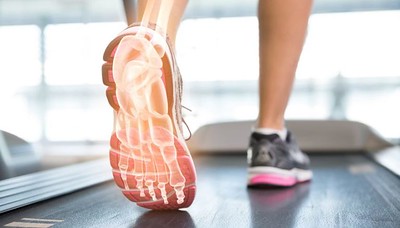 Painful Feet

Plantar Fasciitis

Metatarsalgia

Achilles Tendonitis

Shin Splints

Biomechanic Gait Analysis

Flat Feet (Pronation)

High Arches (Supination)

Sports Injuries

Children's Podiatry - developmental concerns

Nail Surgery

Painful Bunions

Arthritic Pain

Diabetic Foot
What Does Podiatry Treatment Involve?
If you are experiencing pain either in your feet, ankles, knees or legs, you will need to have your feet assessed to find the cause.
In an initial consultation, your Podiatrist will make a diagnosis by examining your feet. In many foot pain cases, an assessment will include gait analysis to identify the cause of your problem. The practitioner will then suggest a variety of tailored treatments. These may include:
Insoles or shoe-inserts (Orthotics) may be prescribed to improve the alignment of the foot and how you walk

Taping or strapping of the feet.

A bespoke exercise/strengthening programme

Nail surgery (for ingrowing toenails or damaged nails)
How Many Treatments Will I Need?
For Insoles (Orthotics): this depends on the orthotic device prescribed but usually consists of 2 or 3 visits

For Nail surgery: this is performed as a package. Following the surgery, 1 follow-up appointment will be required
Appointment Length
Podiatry appointments start with an initial appointment of 45 minutes, and follow-up appointments of 30 minutes. Please be advised that the treatment may not fill the time, it is allocated to allow for the treatment of the most extreme cases.
Advice on Shoes and Sports Shoes
It is very important to choose shoes that offer your feet the best support. Please consult the podiatrist with any queries, we are happy to offer advice.
Children's Podiatry
Our qualified podiatrists treat all podiatry concerns, regardless of age. Developmental concerns with children are best treated early to aid the growth of feet and joints correctly and prevent gait issues.
Ask a Question