Patient-focussed, Expert Treatment, Great Results
A Team of Highly Skilled Practitioners Under One Roof
Here at The House Clinics, Bristol, our team of experienced Chiropractors, Physiotherapists, Podiatrists, Massage Therapists, and Chiropodists, all work together under the same roof. The breadth of knowledge and skill across our multi-disciplinary team means we can deliver the best treatment for you. Whether you are suffering from neck pain, back pain, a posture-related condition, have a sports injury or need post-operative rehabilitation, you will receive the right treatment to get you better.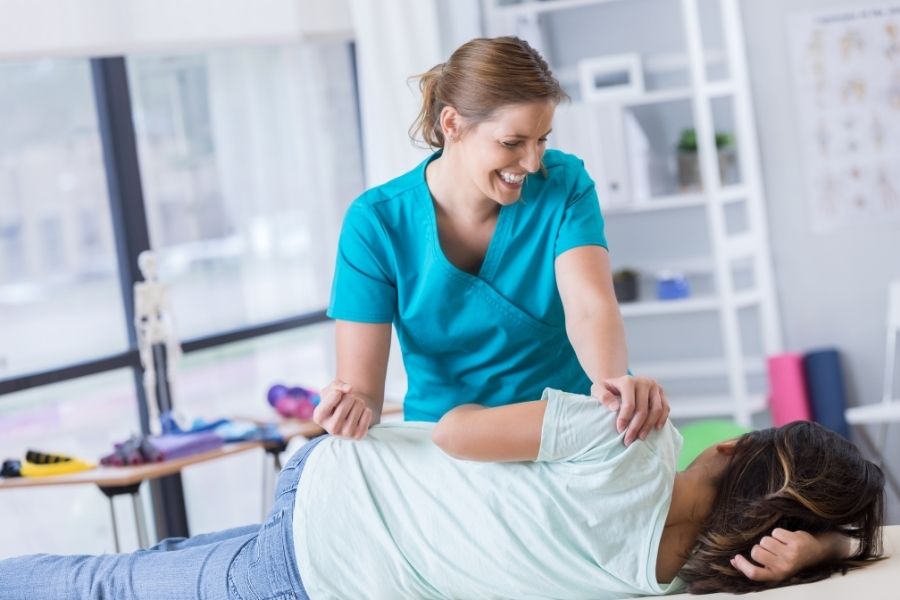 Expert Treatment at a Great Price
We truly care about our patients and always take the time to get to know them and support them in the course of their treatment. You can pay-as-you-go at each appointment you attend, or choose one of our healthcare packages, enabling you to visit your practitioner as and when you need to at discounted rates.
You can find out more about conditions we treat here, including:
Neck Pain, Back Pain, Sciatica, Migraines & Headaches, Shoulder, Elbow & Arm, Wrist Pain & RSI, Upper Back, Rib Chest Pain, Hips or Groin Pain, Knee Pain, and Foot & Ankle Pain
Not sure who to see? Get in touch and we will guide you
If you are unsure which physical therapy would suit you best, you can book a FREE telephone consultation with one of our team or call the clinic on 0117 942 0200 to speak to one of our dedicated health team. Whether You see a Chiropractor, Physiotherapist, Massage Therapist, Podiatrist, or Chiropodist, our highly skilled specialists will always aim to give you a comprehensive treatment programme to give you the best chance of a full recovery.
The House Clinics Four Phased Recovery Treatment Programme