Expert Massage Therapy In Bristol
Our Massage Therapists specialise in the treatment of painful conditions of the body using a variety of massage techniques, focusing on the joints and muscles. Our therapists also provide Therapeutic Massage to relax patients both physically and mentally.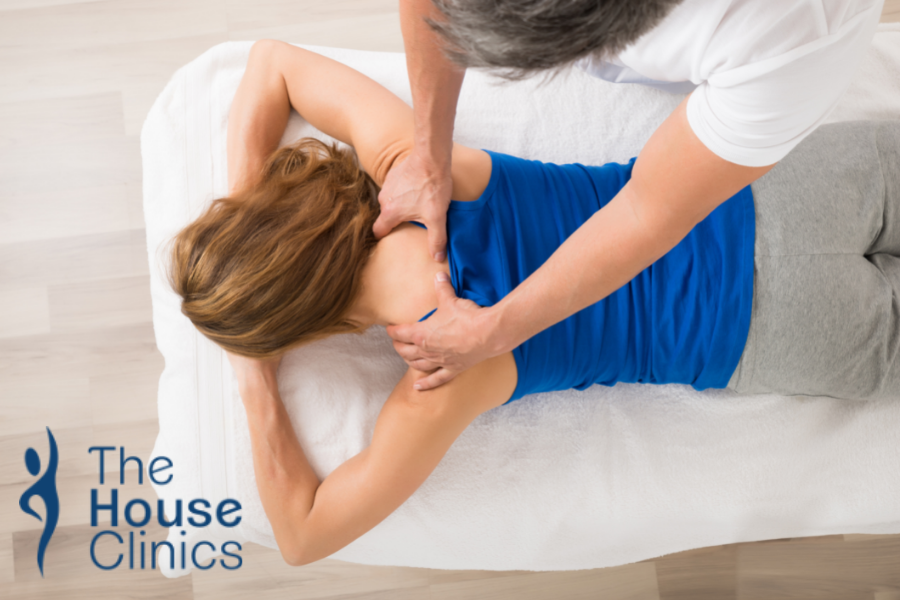 Your guide to Massage Therapy at The House Clinics
What type of Massage Therapy do we offer?
Painful conditions our massage therapists can treat
What happens on your first visit?
What type of massage therapy do we offer at The House Clinics?
If you're not sure what type of massage would suit you best, your massage therapist will go through your case history, discuss your symptoms, and be able to advise you. Our Massage Therapists are expertly trained in a number of painful conditions and will be able to treat you appropriately.
Sports & Deep Tissue Massage
This is a firmer massage that is used to help prevent or alleviate painful sporting injuries. It can also prepare the body for sport or physical demands and help to maintain the body's optimal condition.
Relaxation/Therapeutic Massage
This type of massage is used to relax the patient both physically and mentally using smooth rhythmical movements. The therapists follow the contours of the body, focusing on areas of tension and improving circulation.
Lymphatic Drainage Massage
This therapeutic massage involves very light pressure and long, rhythmic strokes to stimulate the flow of the lymph fluid and to encourage the release of body toxins. This massage technique can be beneficial to your general health because the lymph system is part of your body's immune system. It is particularly beneficial for those suffering from arthritis or fibromyalgia, and for the reduction of swelling after surgery.

Painful conditions our massage therapists can treat
Massage therapists focus on the muscles of your body and the effects they have on your joints and mobility. Injured and tight muscles develop scar tissue and fibrous knots that can cause shortening of the muscles, muscle spasm, stiffness and muscular pain that reduce mobility around the joints. Working with you, the therapist will select the best massage technique to relieve pain, improve flexibility and mobility, and increase circulation.
Massage therapy can help relieve the following conditions: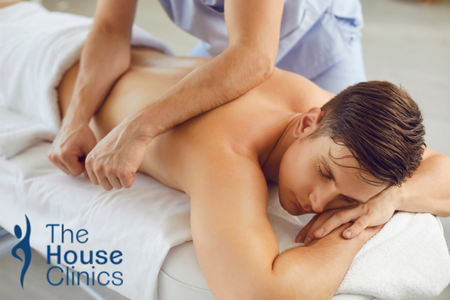 What happens on your first visit?
On your initial visit, a medical history is taken followed by a postural assessment to determine muscle tension. This is done visually and by palpating (feeling) the affected musculature and joints.
A combination of techniques is often used which may include:
Dry Needling: Like acupuncture, helpful for the treatment of muscle spasms and pain. It targets the muscle trigger points (hypersensitive regions) and muscle pain by penetrating the soft tissues

Effleurage: The hands skim the surface with varying pressure and speed

Petrissage: kneading the muscles using direct pressure and squeezing

Frictions: Using the fingers, forceful movements back and forth across the fibres of ligaments, tendons and muscles to break down scar tissue whilst stimulating circulation and healing processes

Myofascial Release: Using the fingers to friction and roll the skin to release the adhered fascia and muscles

Trigger Point Therapy: Applying deep pressure to tender points to break down the build-up of nodules and knotted muscle fibres

Lymphatic drainage: to gently work and stimulate the lymphatic system to assist in the reduction of localised swellings, improve waste removal and immune function, particularly post-surgery
Prices For Massage Therapy
30 mins: £35
45 mins: £45
60 mins: £55
Lymphatic Drainage Massage
40 Mins: £45
If you would like to book a block of massage treatments, we have some fantastic savings available:
Massage Package Deals
4 sessions of 30 minutes: £120 (save £20)
6 sessions of 30 minutes: £185 (save £25)
6 sessions of 45 minutes: £240 (save £30)
6 sessions of 60 minutes: £290 (save £40)
Massage Gift Vouchers
A massage can make a great present for someone you love. We have beautifully presented massage gift vouchers available in reception. Please give us a call to enquire.
Call us now on 0117 9420200
Ask a Question