Painful Conditions We Treat & How We Can Help You
Here at The House Clinics, our aim is to prescribe the very best treatment for your condition, to get optimum results, and see you return to full health, pain-free. Depending on your condition, we may advise Chiropractic, Physiotherapy, Massage Therapy, Podiatry, or Chiropody treatment. The Beauty of our clinic is that we can combine all our expertise, and provide the right physical therapy for you!
Choose from one of the following conditions and access our guide to the best treatment for you...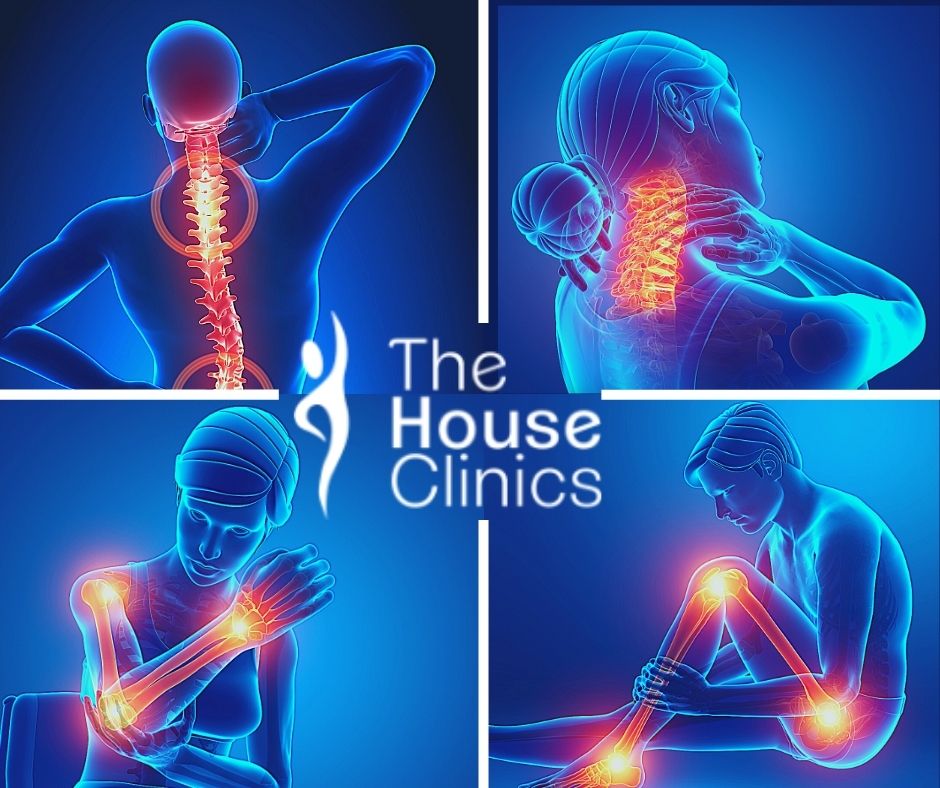 If you are unsure which therapy would suit you best, our dedicated health time is available to discuss any queries and guide you to the best practitioner for your particular condition. Please use the contact form or call us if you need guidance.