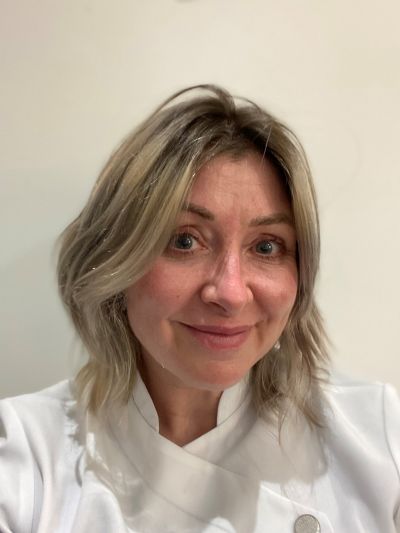 Victoria John
(BSc) Hons, HCPC , PGDip Podiatric Surgery
Podiatrist & Chiropodist
Education:
Podiatrist and Chiropodist (BSc) Hons
PGDip Podiatric Surgery (2008)
HCPC Registered
Member of The Royal College of Podiatry
Victoria Specialises in the following conditions:
Biomechanical Foot Pain
Ankle injuries
Plantar Fasciitis
Flat Feet
Arthritic pain
Bunions, calluses, and corns
Fungal Infections/Athlete's foot
Nail Infections
Diabetic Foot
Ingrowing Toenails
Nail Surgery
Verrucae Treatment
Victoria also has a special interest in running and injury rehabilitation.
Victoria brings with her a wealth of experience in podiatry and biomechanics and uses her skills, knowledge, and expertise to provide excellent patient care and education.

I am a podiatrist with 26 years of post-graduate experience. I have worked as a trainee foot surgeon (PGC Pod Surg GCAL 2008), the NHS as a clinical mentor, wound care specialist, surgical assistant, anesthetist, and the Military (Aldershot, Portsmouth, and Tidworth RRUs) as a rehab specialist.

My interests are in injury rehabilitation without surgery or steroids, using a technique called Functional Movement Systems, Biomechanics and running reeducation as well as nail surgery and verruca treatment. I am also a British Weight Lifting instructor and @FRA practitioner
Also, I am a keen snowboarder, paddleboarder, climber, and weight lifter and love the outdoors. Also a diehard Bristol Bears Fan!