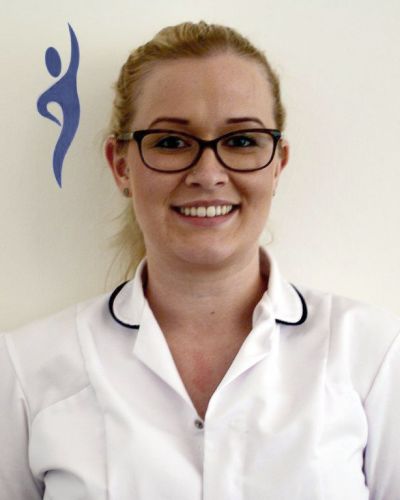 Sophie Stockdale
BSc MChS HCPC
Podiatrist & Chiropodist
University of Huddersfield
Registered with Health Professions Council (HPC )
Registered as a member of the Society of Chiropodists and Podiatrists
Registered with the British Medical Acupuncture Society
Podiatric based acupuncture
Sophie specialises in the treatment of External and Internal conditions of the feet:
Biomechanical Foot Pain

Plantar Fasciitis

Flat Feet

Arthritic pain

Bunions, calluses and corns

Fungal Infections/Athlete's foot

Nail Infections

Diabetic Foot

Ingrowing Toenails

Nail Surgery

Verrucae Swift Treatment and Cryotherapy
Education
Sophie was born in Burnley, Lancashire where she was educated. Sophie realised at an early age that she wanted to help people in the health care world and so chose Podiatry as the profession for her. She graduated from the University of Huddersfield and decided that her independent thinking meant she should work in private practice. Sophie packed up her life and moved to the South West where she has settled.
Working Life
Sophie joined The House Clinics in 2014 where she has embraced the multidisciplinary set-up. She works with the Chiropractors and Physiotherapists to evaluate the effect of foot problems on the muscles and joints of the lower limb through mechanical strain produced by structural foot problems.
In addition to her Podiatry degree, Sophie is also trained in Podiatric-based acupuncture. Sophie enjoys treating people of all ages and can assess and treat a wide range of lower limb conditions. Through the Chiropody skill, Sophie also treats skin and nail conditions of the feet and offers specialist minor surgical treatment for Ingrown Toenails and Swift Microwave treatment for verrucae, which she believes is the most effective treatment.
Sophie embraces new treatment methods and recently invested in a revolutionary verruca treatment using a form of laser therapy called Swift Microwave therapy, which uses Microwaves to damage the viral cells which is then replaced with healthy tissue.
Sophie has a keen interest in treating ingrowing nails and painful verrucae as well as cosmetic treatment of nails and calluses.
Professional Qualifications
Podiatry BSc (Hons)
Registered with Health Professions Council (HCPC)
Registered as a member of the Society of Chiropodists and Podiatrists
British Medical Acupuncture Society.
Sports and Relaxation
Sophie keeps fit by going to the gym and walking her dogs, Winston and Franklin.
Sophie relaxes by listening to music and being at home with her family. She also very much enjoys fine food, spending time with friends and meeting new people.