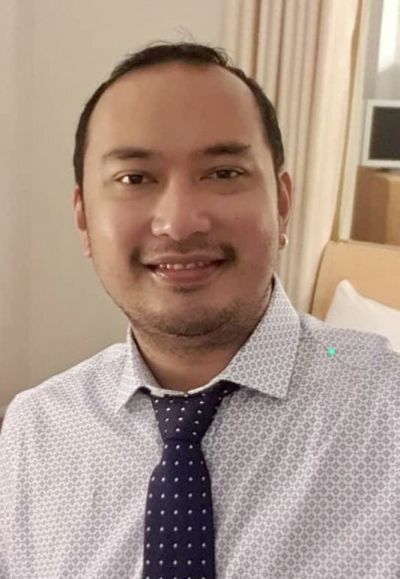 Manuel Cabrera
BSN Ph-RN, MChiro, DC, LRCC
Chiropractor
Education:
Masters in Chiropractic Education at the University of South Wales, UK.
Manuel has always been passionate about health care and helping patients by providing hands-on care. His particular interests are spinal pain, neck pain, lower back pain, and disc conditions. Headaches and migraines are also a special interest for Manuel as members of his family have benefitted from Chiropractic treatment for headaches.
Manuel specializes in the treatment of the following conditions:
Spinal work

Whiplash injury

Neck pain,

Headaches migraine

Back and leg pain

Disc conditions

Shoulder pain

Knee pain

Tinnitus
Manuel was born in the Philippines and his first profession was nursing, graduating with a Bachelor of Science in Nursing at Liceo de Cagayan University in 2006. He practiced in his hometown as a Community Health Nurse and Maternal Delivery Nurse before emigrating to the UK in November 2008 where he worked in Nursing Homes in Weston-Super-Mare.
Manuel's interest in Chiropractic developed when he observed many nurses and care assistants suffering physical pain particularly with back pain which was helped by Chiropractic treatment.
It was then Manuel decided to take up Chiropractic as a profession and he qualified with a Masters in Chiropractic Education at the University of South Wales UK. He went on to register with the General Chiropractic Council and is now a member of the British Chiropractic Association and obtained the Licentiate status of Royal College of Chiropractic.
Manuel presented his research paper on neck joint dysfunction and tinnitus through the European Chiropractic Union in July 2018.
Manuel's well-rounded experience in the nursing and healthcare professions puts him in a good position to help people from all walks and ages of life to achieve their full health potential by providing the highest quality, evidence-based care.
Manuel loves to cycle and go to the gym. For relaxation, he enjoys listening to his eclectic music collection or walking the coastal paths of the Southwest. He also enjoys cooking and continues to attempt to persuade us that the Philippines are not as good as the postcard pictures of paradise beaches might look! Bristol v Philippines, we disagree!